TrueVIS VG2-540
FCFA11,500,000

FCFA11,500,000
---
---
Unsurpassed Printing and Cutting Accuracy
Featuring new TR2 ink with Orange and new colour management presets for superior colour reproduction, the VG2 offers industry-leading print and cut accuracy with smart new automated pinch rollers. Plus, prints are certified for quality and reliability with 3MTM and AveryTM product warranty available. Exceed your customers expectations. Beat your competition. Trust your instincts choose TrueVIS VG2. A host of advancements improve print and cut accuracy for true unattended production with the VG2.
New crop mark options for cutting laminated prints or long production runs of print and cut graphics provide perfect cutting performance when used in combination with the new optimised side pinch roller pressure functionality.
Newly designed middle pinch rollers raise automatically prior to starting the cutting process, allowing the media to be cut without the rollers travelling over the printed area.
Print & Cut or Cut & Print – to increase media compatibility, the VG2 and VersaWorks 6 offer a new cut and print function to enable delicate media and intricate designs to be cut before ink is applied.
A new take-up unit supports two modes according to the type of media chosen, securing take-up stability for smooth post processes.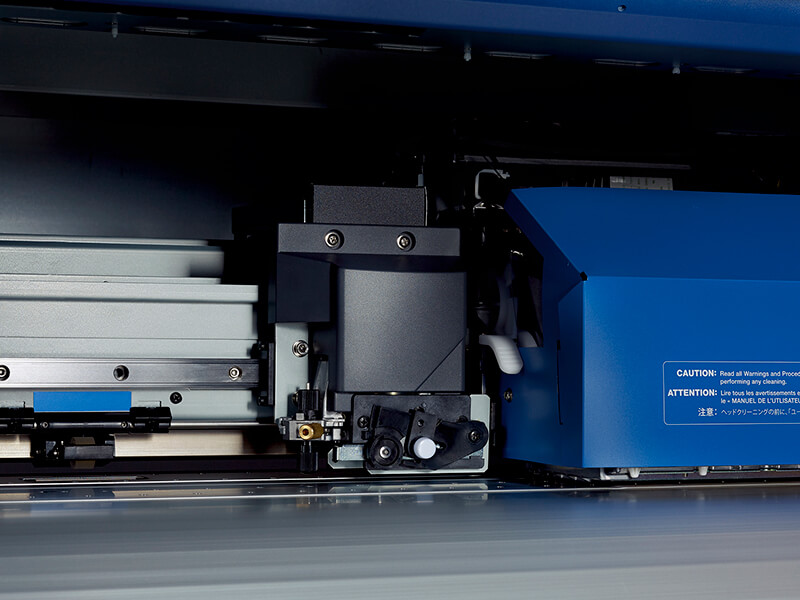 ---
We Also Recommend